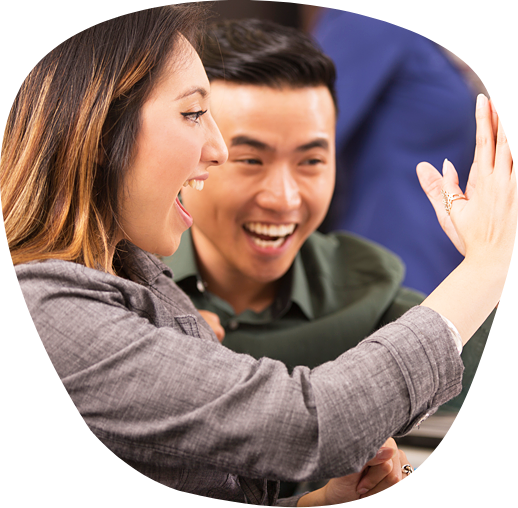 A Vision to Transform the Role of the Accountant
Capium are the pioneers of connected cloud accounting software for owners of small and medium sized accountancy practices.
Our vision was to remove the drudgery of running an accountancy practice and in doing so transform the role of the accountant from number cruncher to provider of strategic financial advice to their clients.
We have created a software suite that marries automated accounts production and powerful practice management tools that enable accountants in practice to run a smarter, more efficient and ultimately more profitable business.
Key MilestonesIn Our Exciting Journey
Capium has grown at an exciting pace, from the seed of an idea to an active and energised customer base of 1600+ ambitious and forward thinking accountants
2013
The year Capium was launched, marking the start of an exciting evolution for UK accountancy practices
1600+
Customers (and counting) who use Capium to work smart and stay connected.
170,000+
Business clients served by accountancy practices using our amazing software.
Driven our Shared Mission and Values
We aspire to be the Accountant's Champion and focus on building authentic and meaningful relationships with them, to understand the pulse of the market.
We empower accountants by continuously innovating and anticipating the next bounce of the ball, arming them with intelligence, support and technology to ensure they can win.
We stand shoulder-to-shoulder supporting accountants needs by providing best in class customer support and an active, energised community of connected accountants.
Join Us On Our Journey
Whether you're an existing customer, looking to find out more about empowering your practice with Capium or if you're interested in joining our team, we would love to hear from you.
Careers With Capium
Join the dynamic Capium team and discover how we can work together.
Discover Our Careers
Contact Us
Interested in Capium? Got a question? Want to chat? Get int touch and chew the fat!
Get in Touch
Download Our Latest White Paper On MTD
Using MTD to be a connected firm
5 key takeaways to be MTD ready
Key deadlines you need to know
Download Free Whitepaper