What makes Capium the perfect accountancy software?
Struggling to meet deadlines
Missed business opportunities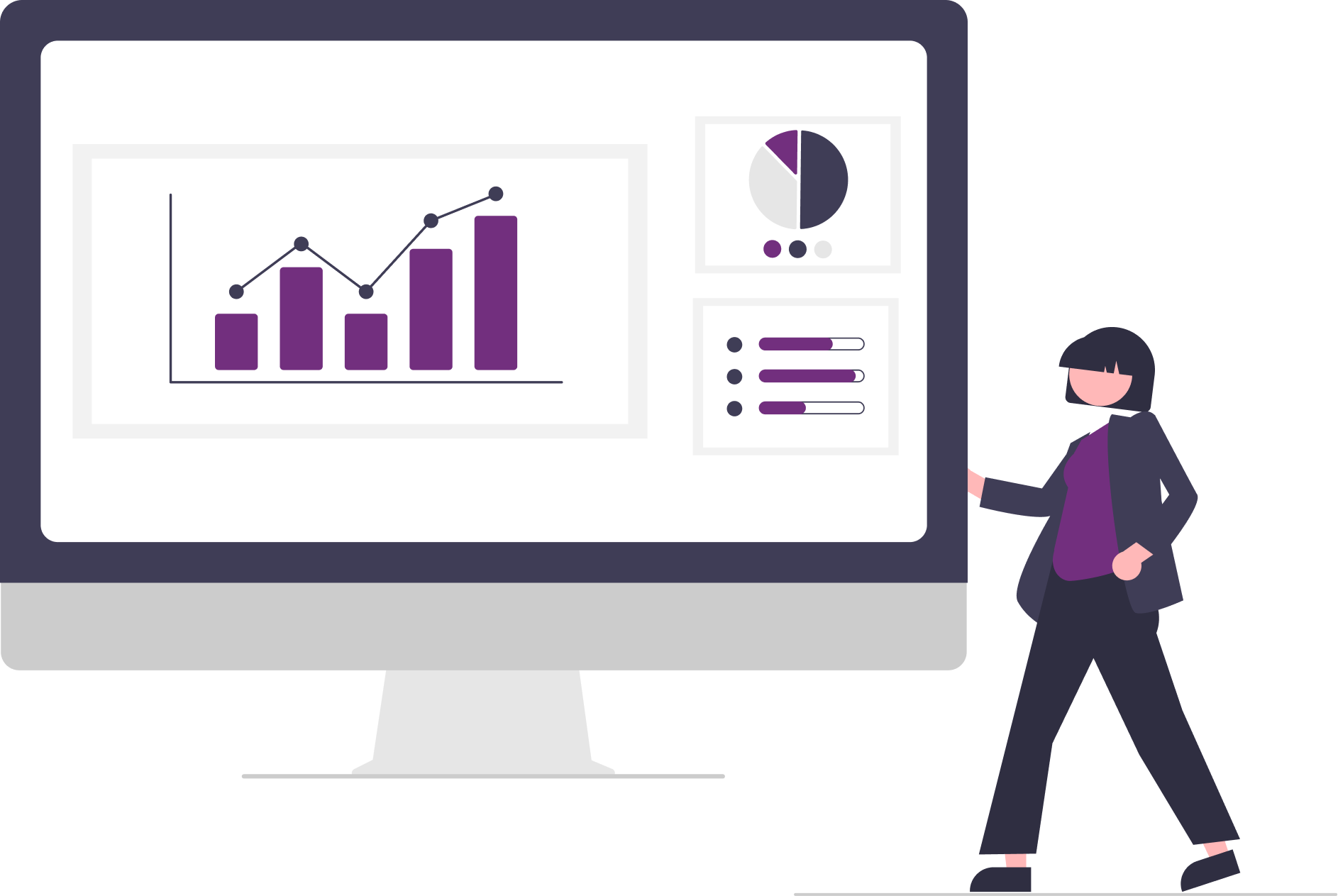 Stay connected and meet deadlines
Follow up and convert valuable leads
Reduce paperwork, save the planet
Capture, Connect & Collaborate On The Go
Everything you need to run your practice, all in one place.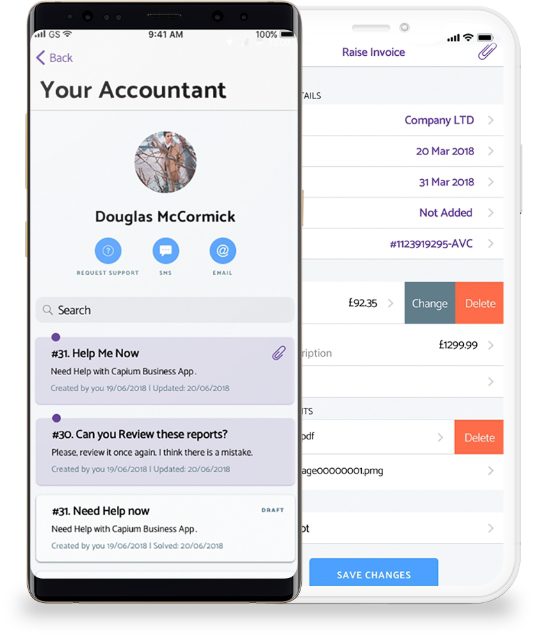 Your single cloud-based solution.
The Full Accountant Suite collects and distils all our products together to provide a fully integrated solution for your practice: The true version of our innovative and award-winning accountancy software.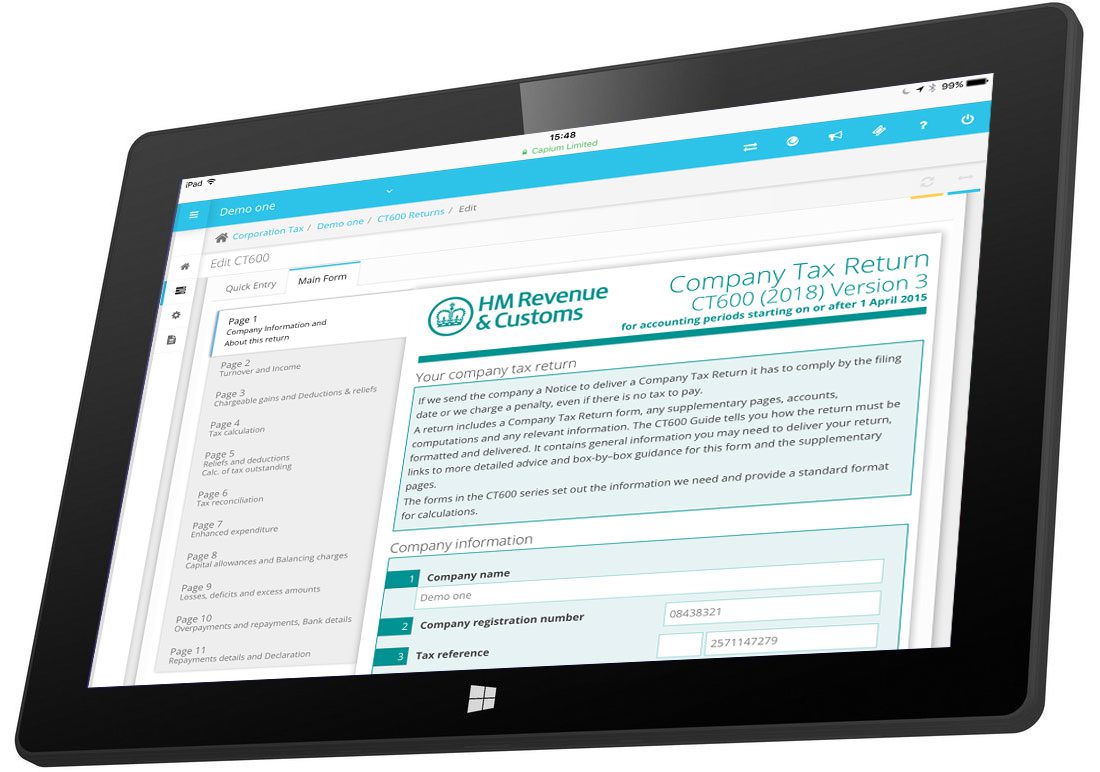 Fast, efficient and accurate calculations and submissions.
Handle all the most common corporation tax return types and tasks like never before. Automation and notification tools turn a head-scratching job into a walk-in-the-park by auto-calculating taxes and tracking submission statuses.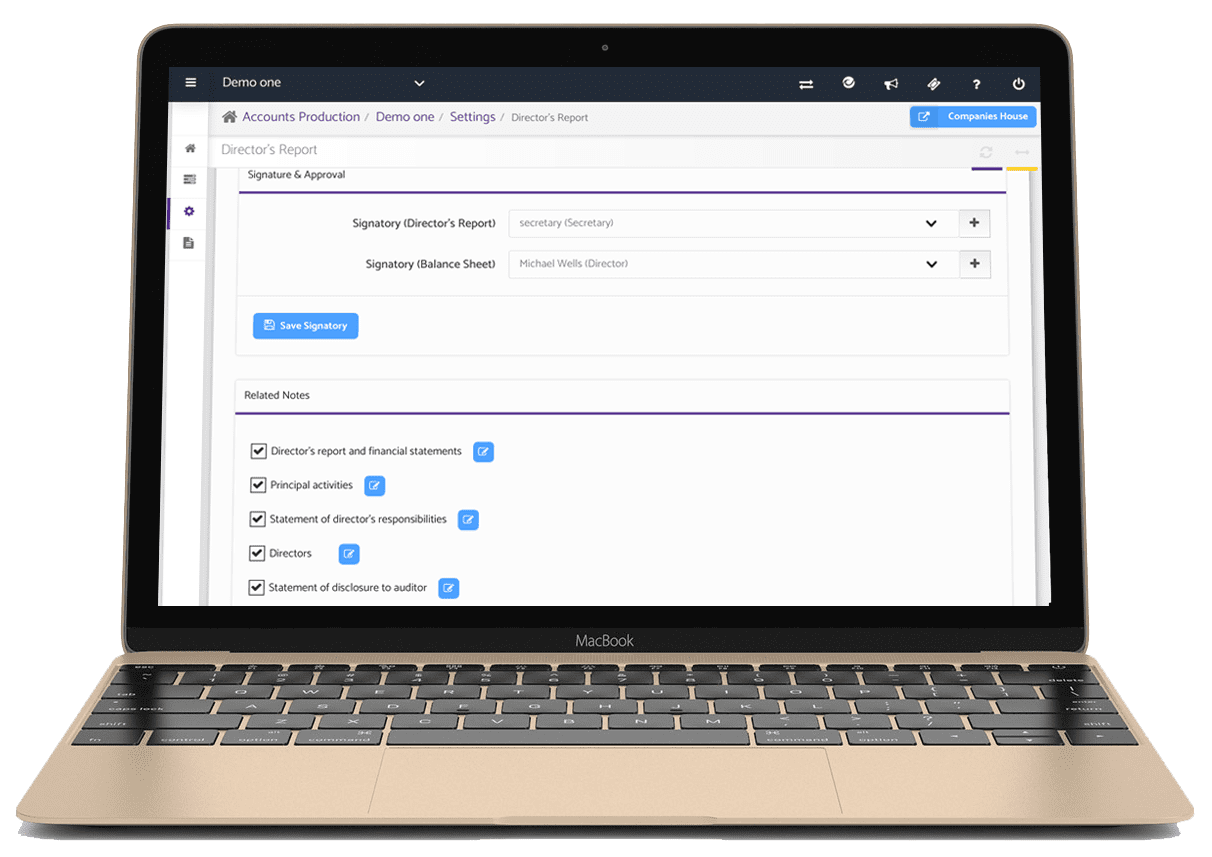 The accountant's bread and butter.
Recognised by Companies House and HMRC, our cloud-based solution to accounts production helps practices manage all their clients with all the accuracy and timeliness but with none of the headaches.
How? Capium Accounts Production pulls data from Capium Bookkeeping or any other software to auto-generate your clients' accounts. Then, it's as simple as pushing a button to send them directly to Companies House.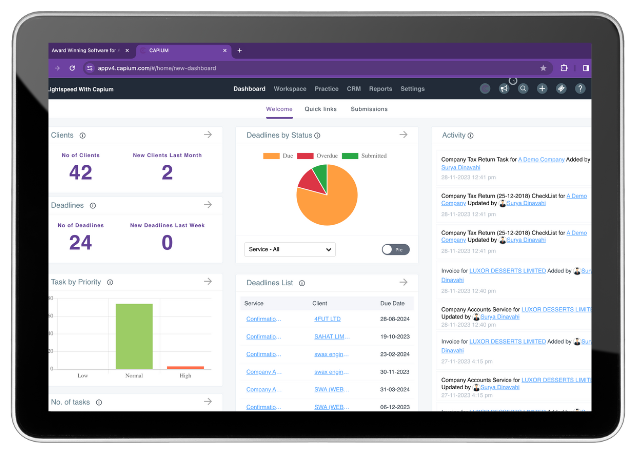 Own the practice you've dreamed of running.
From client tracking and efficient scheduling to deadline calendars and a built-in customer relationship management (CRM) tool, Capium provides the full monty when it comes to accountancy software that supports you as you run your practice.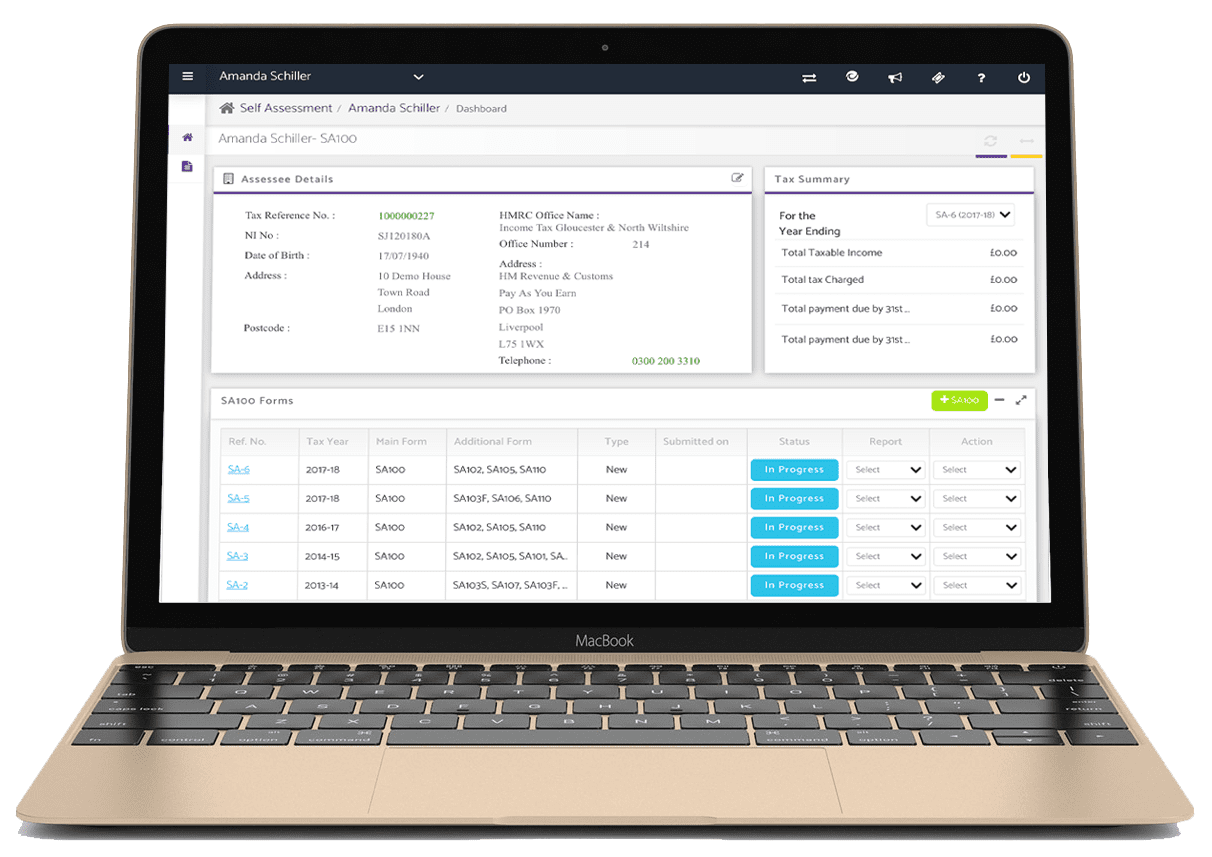 Transform self-assessment season from a mad dash to a smooth ride.
Our self-assessment accountancy software saves you time and effort with self-assessment submissions. Completely tailored to the requirements of various clients, including sole traders, partnerships, trusts and landlords, this software will prove to be invaluable.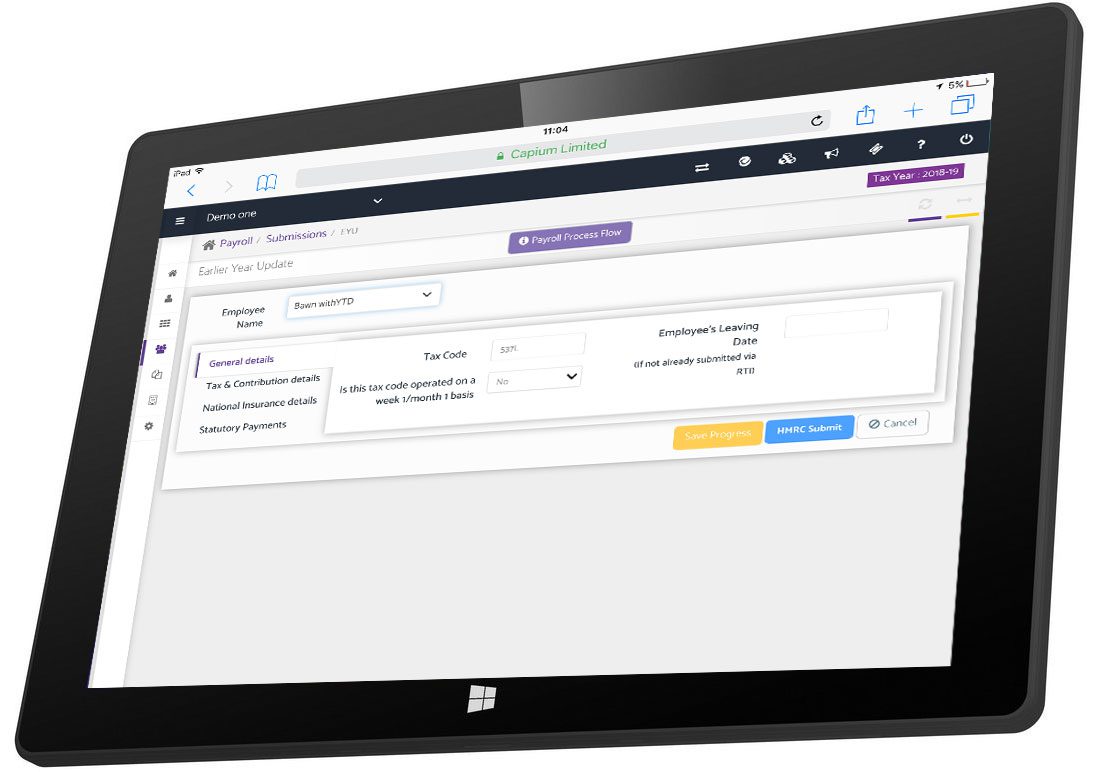 Saving you precious time.
By automating payroll calculations and submissions in just a few clicks, our payroll software saves you a lot of time that you can reinvest in your clients and practice. It can handle everything, from auto-enrolment to detailed reporting.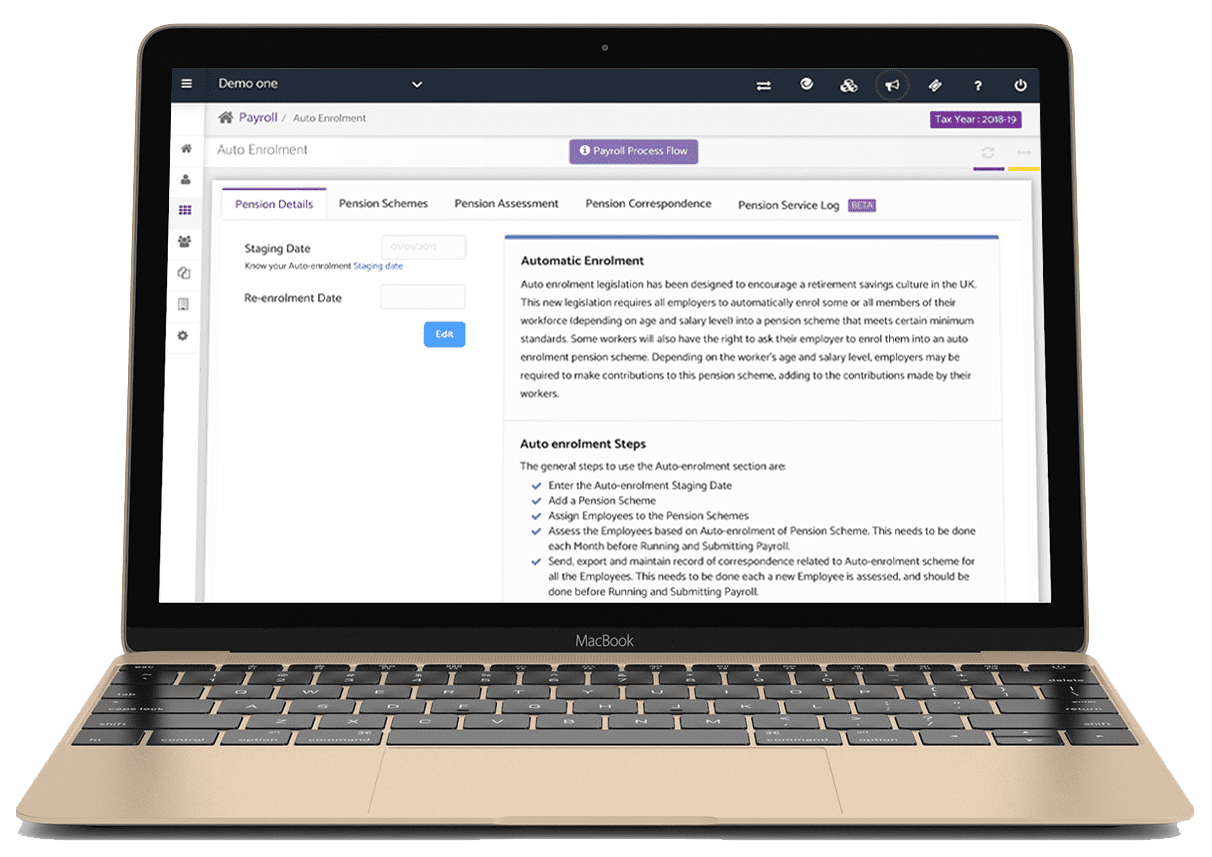 View your clients' finances in real-time.
Keep on top of your clients' books with our intuitive online bookkeeping product. Generate invoices, manage expenses, automate entries and connect each client's bank account to keep the books more accurate and up-to-date than ever before.
Our intuitive cloud-based accountancy software helps accountants operate smarter and more efficiently to free up their time and serve their clients more closely.
Trusted by 2,000+ accountants
We're a leader in the world of accountancy software and cloud-based solutions for accounting practices. Our proof? Over 1,800 accountants and counting have taken the plunge with Capium. Are you ready to become one of them?
"Capium is frighteningly easy to use and feedback from the whole team has been that it's very easy to use as well. Being the business owner, I sometimes come back [to my team] with software, saying, 'we're going to use this', and hope it goes to plan. With Capium, it did".
Please feel free to contact our team with any queries you have; claim your 30-day free trial to test our promises yourself. You won't be disappointed. Not with our fresh approach to accountancy software.
Discover what Capium can do for your practice
Capium is the one-stop shop for all your needs as an accountant and practice owner. Use our cloud-based software to manage your finances, clients, their data and your team with one full technology suite.
Been bitten by unnecessarily complex accountancy software in the past?
Ours is designed to be as easy to use and intuitive as possible. Nevertheless, we know our innovative approach may be new to some customers, so take advantage of our free tutorials, guides and 7-day free trial to get to speed with it so you can run your practice like never before.
Our intuitive cloud-based accountancy software helps accountants operate smarter and more efficiently to free up their time and serve their clients more closely.