Our Investors
Our investors come from a variety of backgrounds, but they are united in their track record of building successful companies. They've given us the resources to build a foundation for Capium and we're delighted to have them with us on our journey.
Try Capium For Free
Request a Demo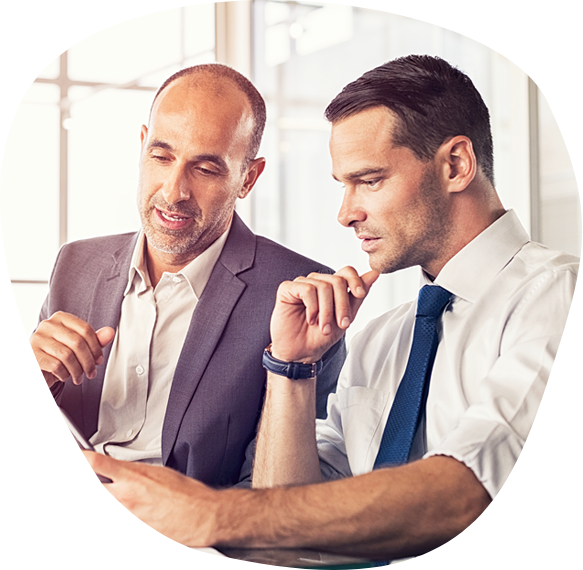 Building & Sustaining Tangible Value In Our Business
Capium Founded
Capium was founded with the vision of bringing the benefits of cloud software to the accounting industry, empowering small and medium sized practice owners with a software that matched their needs and budget.
Built Core Team
Our core team was built, bringing together a diverse range of business leaders who have remained at the helm of the business to this day, steering our vision and shaping our evolution.
Validated Market
We validated our product taking on board feedback from the accountancy community and industry bodies and launched our core accounting software modules.
Gained Traction and Raised Seed
We gained substantial traction in terms of customer acquisition and raised our first round of investment, that allowed us to ramp up product development, sales and marketing.
Software Excellence Awards Nomination
We received our first nomination for the Accounting Software Excellence awards.
Gained Further Investment
Our growing market presence, accolades and customer base were perceived as strong indicators of Capium's market potential and helped us to secure a further round of investment.
6 Award Nominations Software Excellence
Through continuous innovation and a restless drive to provide lean tech solutions - Capium was being hailed as the one-to-watch when it comes to Cloud Practice Software.
Won Small Business Accounting Software Award
We are wired differently. Capium empowers accountants by continuously innovating and anticipating the next bounce of the ball when it comes to your software needs.
Won Practice Suite of Year Award 2020
Capium establishes itself as a market leading integrated Accountancy Practice Suite Software.
Capium's Ambitious Growth Plans
We're continuously innovating and anticipating the next bounce of the ball, arming ourselves and our clients with intelligence, support and technology to keep ourselves ahead of the curve. Find out what's next by subscribing to our mailing list or picking up the phone today!
Join Us
We're growing. And we're always on the lookout for happy, hungry and humble people to join the team.
Our vision
To grow an organization where customers' needs are embraced.

AccountEx 2019
Come and visit us at Accountex and see how we're shaking up the market!
Download Our Latest White Paper On MTD
Using MTD to be a connected firm
5 key takeaways to be MTD ready
Key deadlines you need to know
Download Free Whitepaper