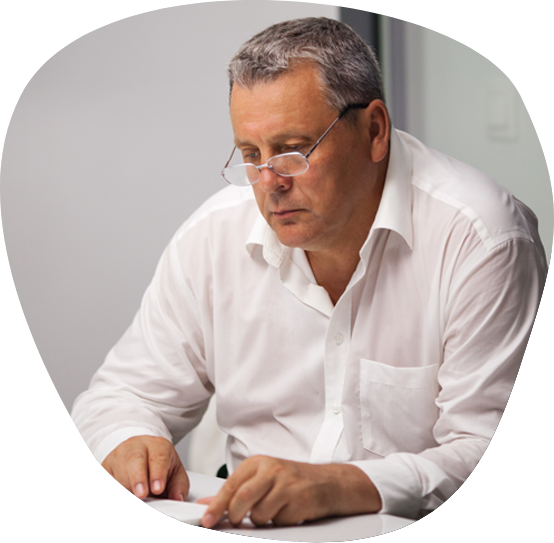 With Capium's practice management software, we never miss a deadline.
"Practice Management is great because you can import your clients and it reminds you of your deadlines – so you never miss a deadline. We also use electronic document signing and storing areas which are a game changer for keeping a record of important client information. Everyone in the practice loves it."
Every Aspect Of Your Practice At Your Fingertips
Get a clear overview of every aspect of your practice and never lose sight of critical tasks.
Streamlining Your Practice

Integrated timesheets, task and deadline management

Intuitive Crm Turning Leads Into Clients

Comprehensive reporting and Client task tracking

Accurate Billing and Auto Reminders for Client Deadlines

Never miss a deadline and never get fined for a late submission!
Book a Demo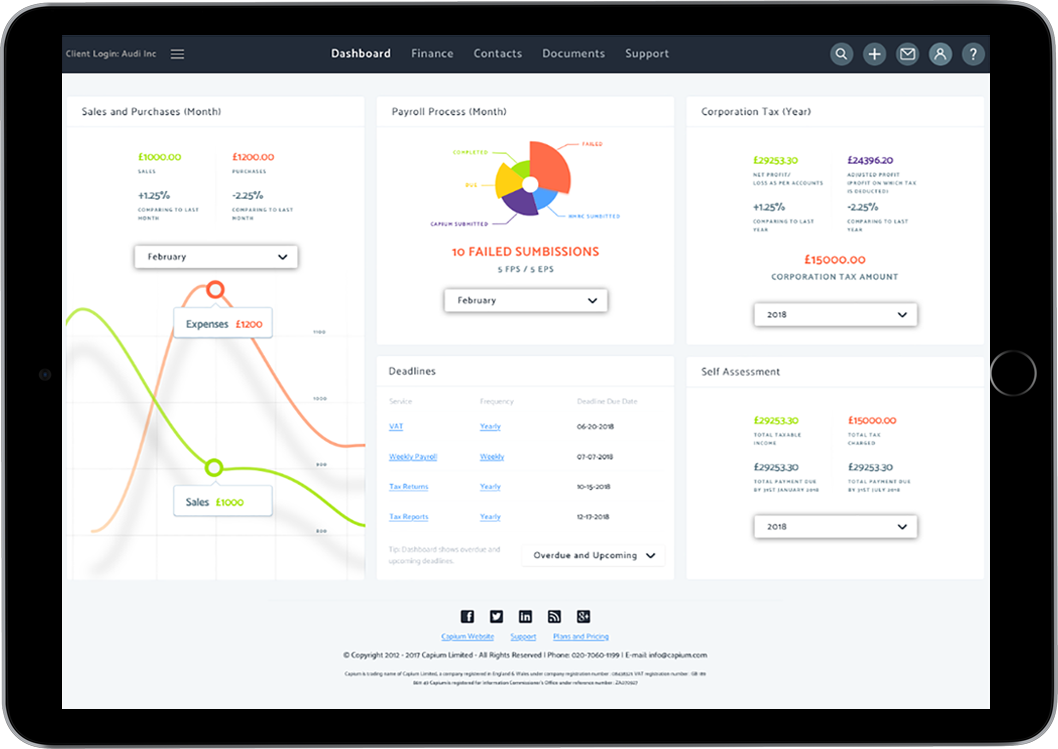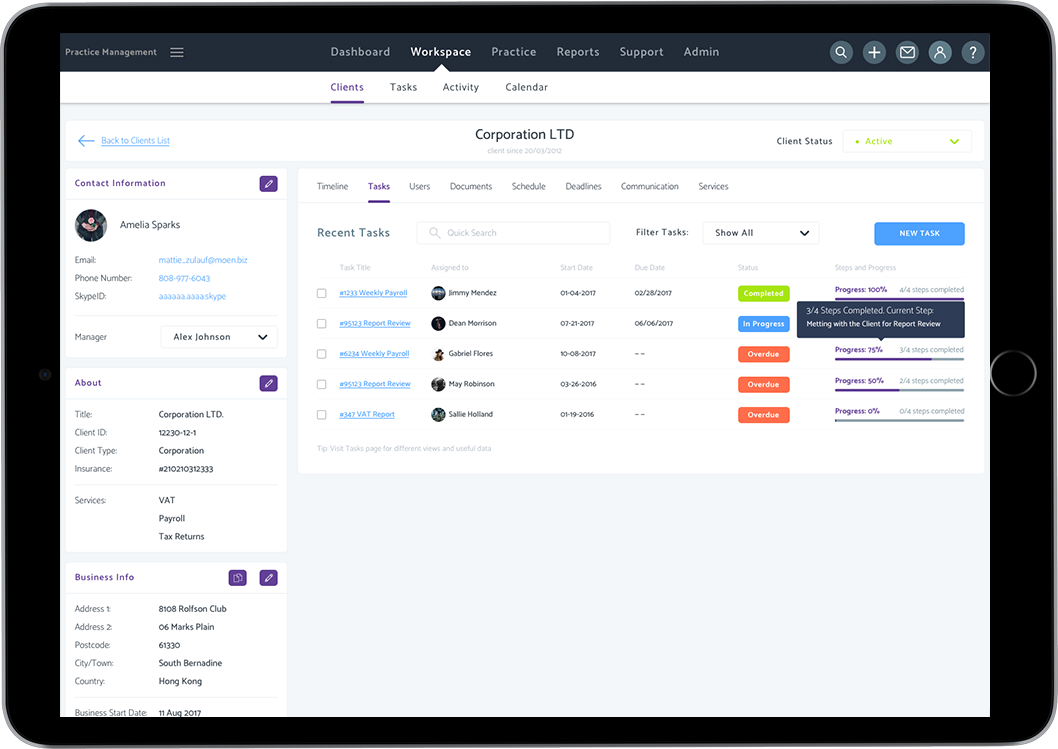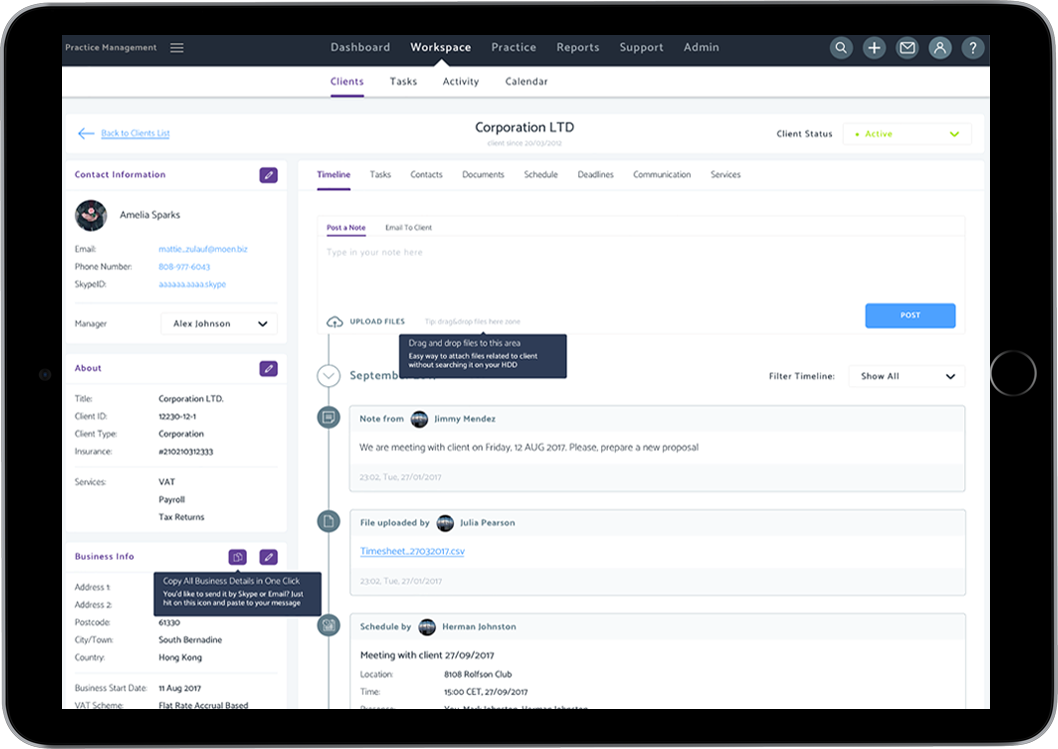 Advanced Tools For The Connected Accountant
Our practice management module gives you state of the art tools to manage every aspect of your practice online and from anywhere.
CapiSign developed by Capium

Secure eSigning process

CapiDocs

Store important client documentation – securely backup Client data and provide access to electronic document collaboration

HMRC approved for 64-8 Client authentication

Sign up new Clients with ease
Book a Demo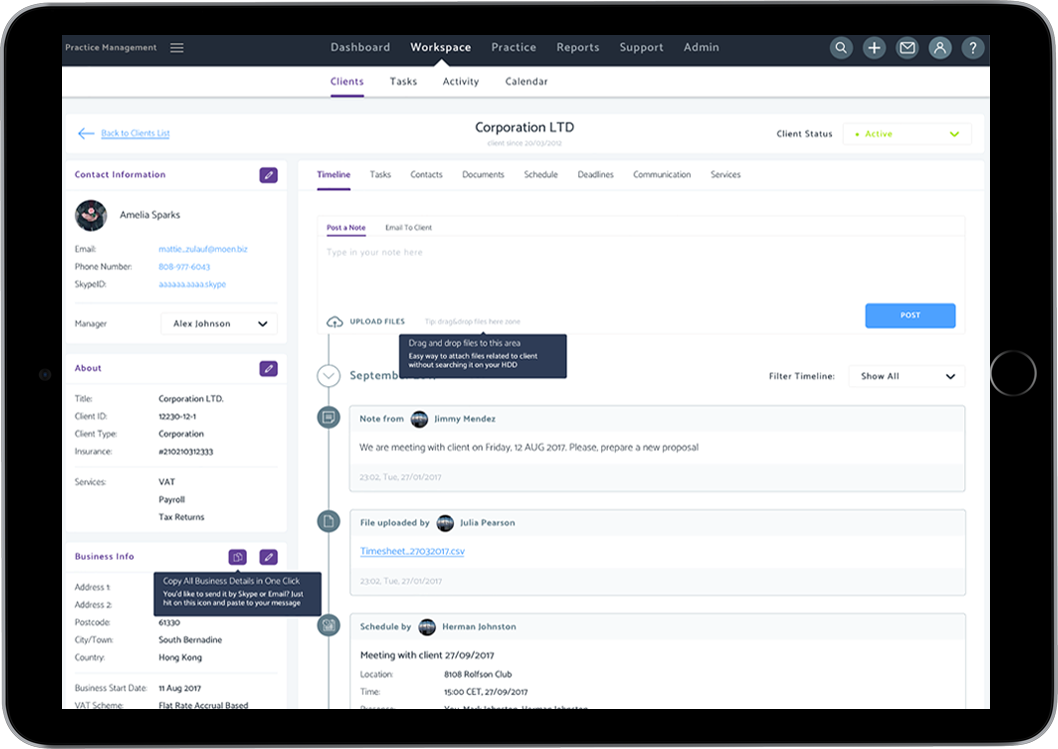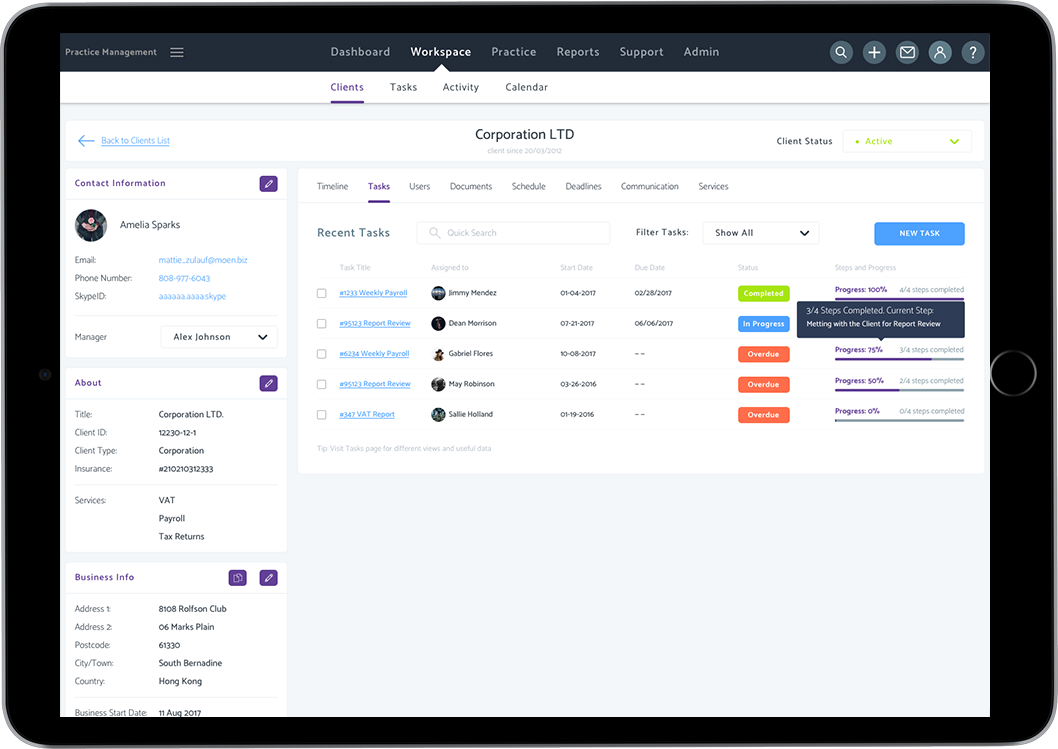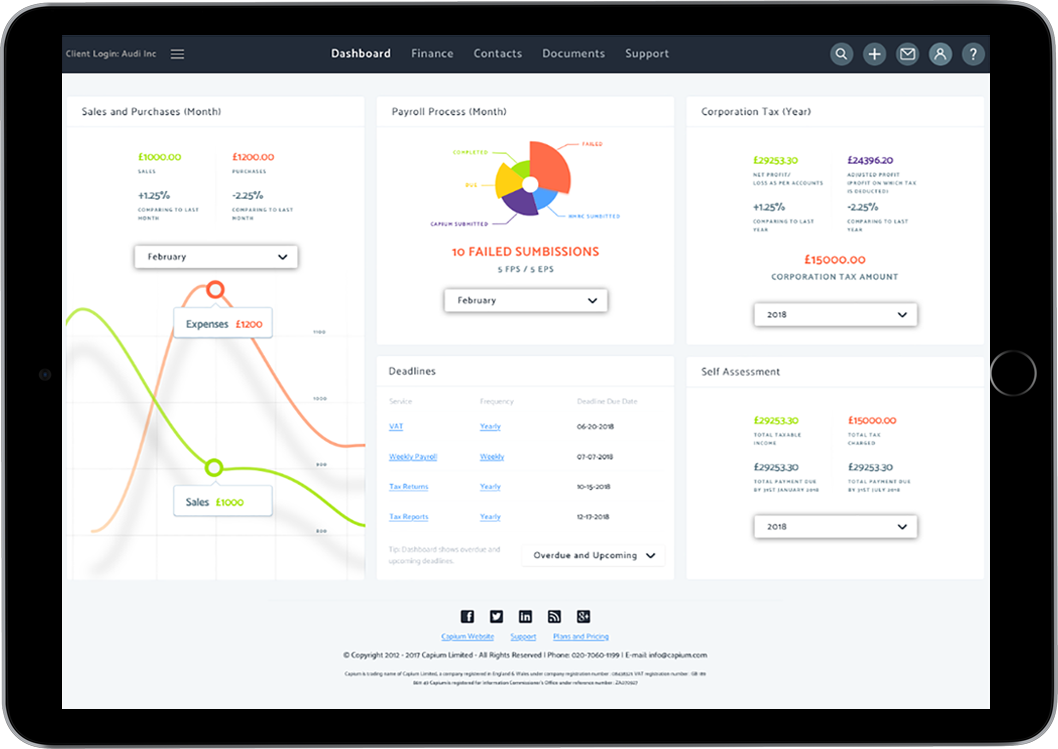 A Fully Integrated Tool That Future Proofs Your Practice
From being MTD ready to GDPR compliance, Capium anticipates and responds to the next bounce of the ball for your practice.
Integrates with other Capium modules

Auto updates your data across all modules, saving you time and money.

GDPR Compliant

Compliant with the latest Data Protection legislation.

Be MTD Ready

Get enrolled with HMRC and be ready for your next submission
Book a Demo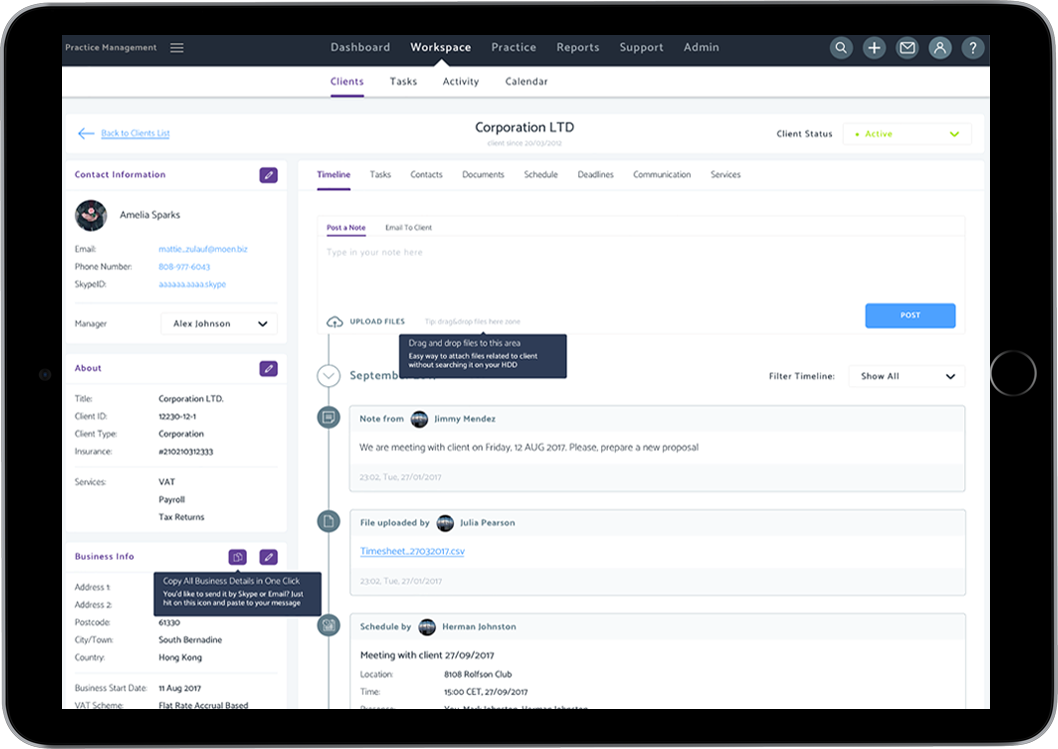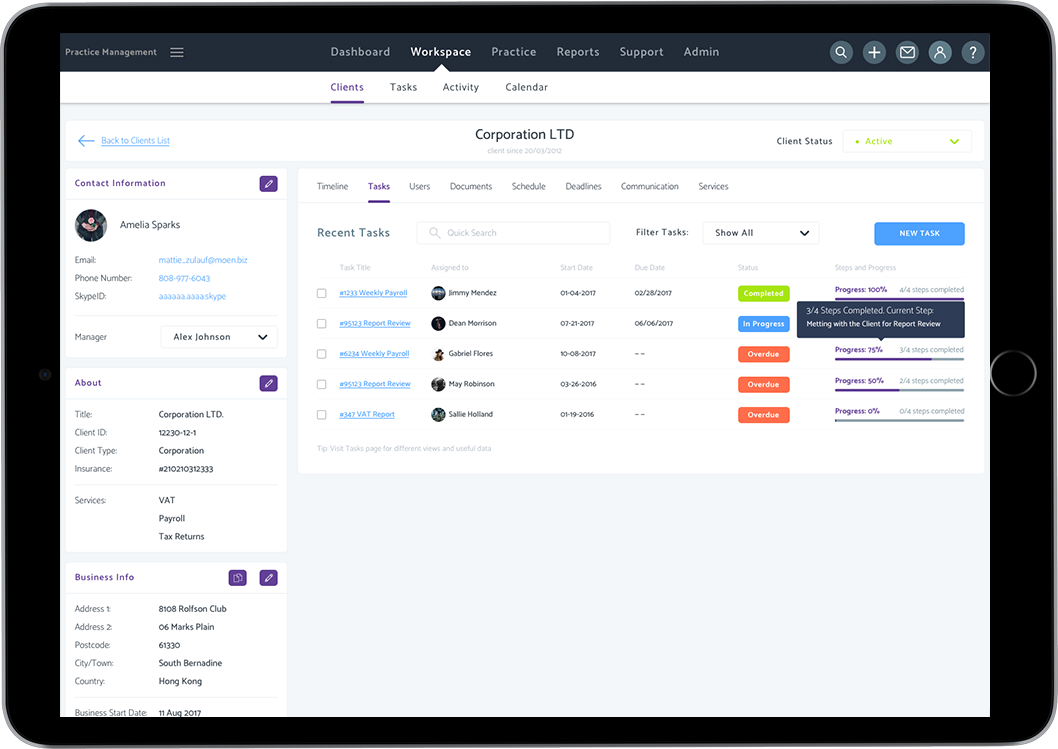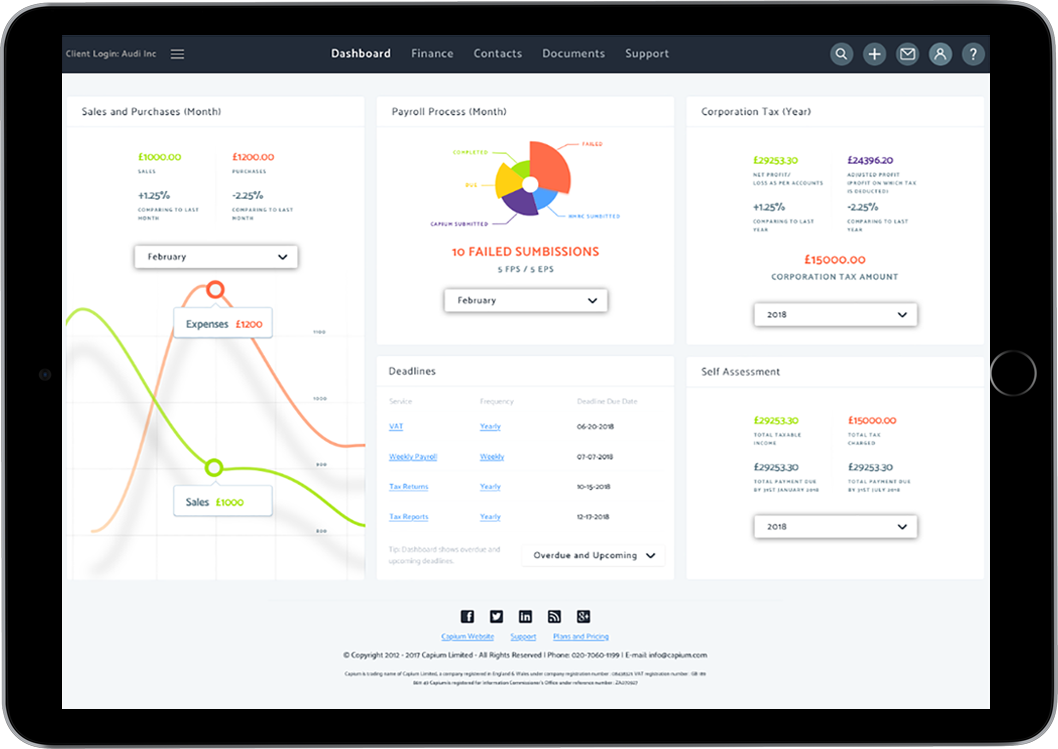 Frequently Asked Questions
Download Our Latest White Paper On MTD
Using MTD to be a connected firm
5 key takeaways to be MTD ready
Key deadlines you need to know
Download Free Whitepaper